Coming True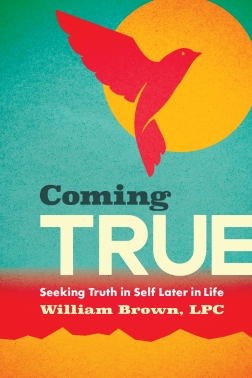 Seeking Truth in Self Later in Life
Published by WBCS Publishing
"I am married to an amazing woman, and we have great kids. I also am carrying a huge secret deep inside: I am gay." Accepting truth about sexual identity after living outwardly as straight is terrifying and incredibly difficult to maneuver. Some fool themselves that this will be just fine, some have been caught exploring their sexuality, and some consider drastic steps to spare themselves and their loved ones from this truth. Better days are ahead! Coming True serves as a comprehensive and vital manual for men who find themselves in this situation, from the first inkling to the day they live authentically across all spectrums of life. Topics cover the full range of this experience from the messages that drive some into the closet, the pathways and options to move forward, and the steps it takes to live a truly free and authentic life. Questions that will be answered include:
Where do I begin?
Is coming out worth it?
How do I tell people my truth?
What should I expect after coming out?
What does Coming True really mean anyway?
Licensed Professional Counselor William Brown walks through the process step by step with real plans to be able to move forward with dignity, self-respect, and hope!
244 pages | $18.99 USD | 6x9 | 9798986725505 | October 11, 2022